Rolling Out the Red Carpet for Creations by TYS
in
Stateville News
---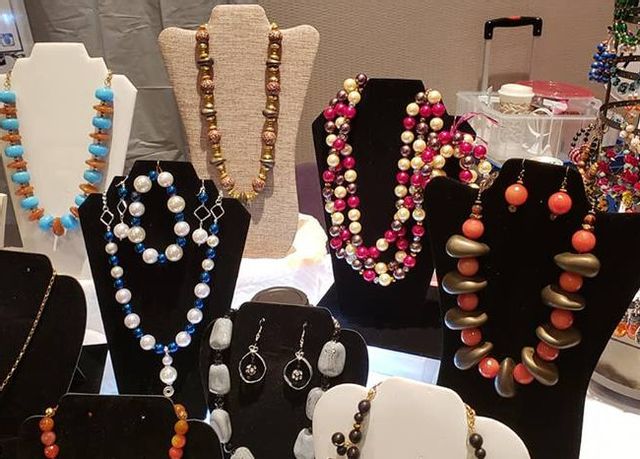 Tanisha Schoolfield is taking a step out on faith and following her dream, right here to the heart of Downtown Statesville. 
Creations by TYS is a handcrafted jewelry store that creates one of a kind jewelry and will be opening its doors on September 3, 2019 at 111 S. Center St in Suite 101.
From pendants to necklaces or anything in between, it can be designed and brought to life! Each piece of jewelry that is created is unique and made with love and compassion. Many of their jewelry lines have deeper meanings behind the designs and Tanisha is proud and excited to explain those meanings and pieces to anyone. From the ups and downs of life to facing daily struggles, endearing symbolism can be found in each unique piece she creates.
Tanisha has been making jewelry since 2002 after she discovered that it was a perfect outlet for tension and pain that she was dealing with in her personal life. This led her to create her jewelry line, "The Broken Woman." This line and its pieces are a symbol that anything and anyone can be broken while still being beautiful.
The "Broken Woman" jewelry line inspired her to begin teaching workshops where women are able to join together and create their own piece of jewelry that represents them. Workshops vary from "Grace Always", "Stones of David" and more. Each workshop is based on a jewelry line that can be found in the store or on their website at www.creationsbytys.com.
Tanisha has found that these workshops give women a space to open up, share their own struggles and find that they are not alone. Workshops have become a ministry that she greatly enjoys and looks forward to expanding them in her new Downtown Statesville shop! These workshops will be held in store with the option to come in and create your own jewelry piece at any time. Workshops can be booked through email and are typically held after regular business hours.
When asked what she loved about Downtown Statesville, Tanisha mentioned that she has felt so welcomed by other Downtown business owners and is excited to be a part of this growing community.
Downtown Statesville Development Corp. (DSDC) will be 'Rolling Out the Red Carpet' for Tanisha and Creations by TYS to celebrate their Grand Opening on Tuesday, September 3rd at 10 am.