Statesville native joins Downtown Statesville Development Corporation as new Event Coordinator
in
Stateville News
---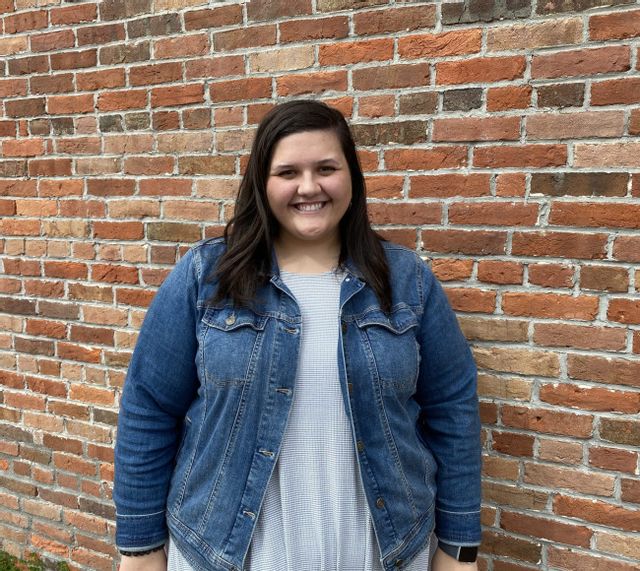 Downtown Statesville Development Corporation (DSDC) is pleased to announce the addition of Taylor Gallyon as its new Event Coordinator. A native of Statesville, NC, Taylor recently graduated from Campbell University with her Bachelor of Science degree and is excited to join the Downtown Statesville team to help promote her hometown. 
As the DSDC Event Coordinator, Taylor will bring an enthusiastic perspective to the organization. Her role will include but not be limited to event planning, management, marketing and executing the promotional events and activities for DSDC. 
She will work closely with downtown businesses, partners, sponsors, and committees to develop events and marketing projects. Taylor has a considerable knowledge working in special event environments with a focus on creating positive experiences for attendees, volunteers and vendors.
"We are excited to add Taylor to our team to see all that she can accomplish for downtown and our community," said Marin Tomlin, Director of Downtown Statesville Development Corporation "She brings to the table an extensive background of volunteering, previous experience with events, and a deep knowledge of the Statesville community and downtown."
Some of Taylor's previous achievements include being the Director of Social Enrichment for her sorority Alpha Delta Pi, serving on the Executive board and being granted the position of Campbell University's Homecoming and Spring Fling Chair. During this time, she planned a multitude of events and worked with partners across the United States.
Being a Statesville local born and raised she is excited to return to her hometown and dive back in to the city that has given her so much while growing up. Taylor is an active member in her church, community and currently serves as a leader for Iredell County Young Life.
"I am truly looking forward to being an integral part of this organization and being a leader in the community with fresh ideas, fun personality and a heart for growth of our beautiful and amazing downtown." said Taylor Gallyon. "It has been such a pleasure moving back to the town that I grew up in and learning so much more along the way."