Hops & Harmony Craft Brew Fest (Canceled Due to COVID-19)
Premier Brew Fest in Downtown Statesville, NC
This post has not been published by the business owner yet. Check back later!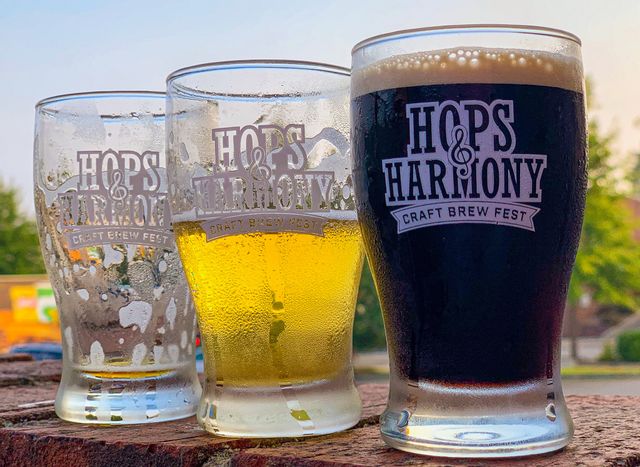 Description
The Fall Art Crawl is canceled due to COVID-19. Keep a look out for this event in 2021.

Come enjoy the world of craft beer at the Hops & Harmony Craft Brew Fest in beautiful Downtown Statesville while sampling, socializing, and exploring our fantastic downtown shops and restaurants! 
 Hops & Harmony Craft Brew Fest What could be better than CRAFT BEER and LIVE MUSIC? Join us for Statesville's 5th annual craft beer festival on Saturday, October 3, 2020! From 1 pm to 5 pm, Hops & Harmony will feature many North Carolina craft beer and ciders, as well as great live music from some amazing bands, right in the heart of Downtown Statesville! Sample and enjoy craft beers and ciders from local and regional breweries, all while listening to a great lineup of live bands. Several of our Downtown restaurants will be onsite offering delicious fare for your convenience. Get unlimited tastings, great live music, and a souvenir tasting glass!
Downtown Statesville Development Corporation
1:00 PM EDT
to 5:00 PM EDT
Private:No
RSVP Required:No
Accept Registration Online:No