Love Local this Valentine's Day
in
Stateville News
---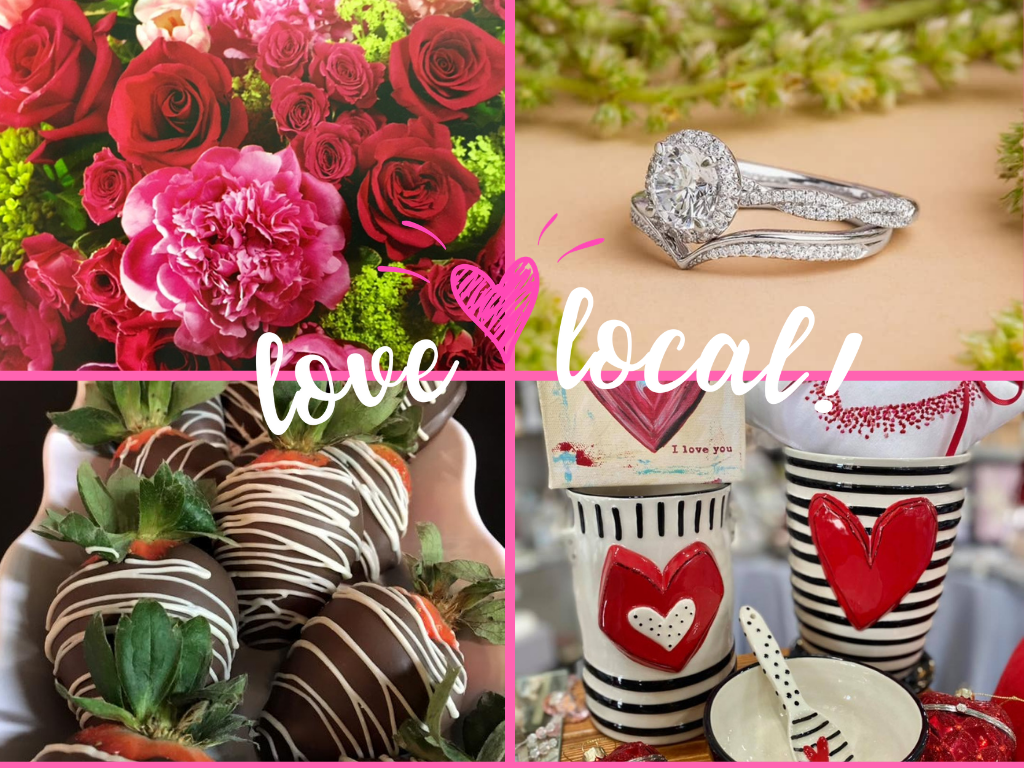 Statesville has everything you need to make Valentine's Day special. Remember, it is not just a day for couples -- it is a day to celebrate friends and family, too! Whether you take your true love or your BFF, get out, have some fun on Valentine's Day weekend, and spread the love!

Downtown Statesville has an array of great shops to choose that special gift for your Valentine. From flowers, jewelry, clothing, wine or beer baskets, outdoor gear, sweets, unique art, gift certificates and more, our shops have something for everyone. Click here for Shopping/Retail.

There are many services available to make you and your loved one feel their best. Schedule an appointment for a day at the spa, a massage, manicure or pedicure, or a new hairstyle. Click here for Beauty/Personal Services. Find your center with a yoga class, or get in a good workout.  Click here for Fitness/Classes.

With an eclectic mix of over 20 casual to fine dining restaurants, there is a place to satisfy any palate, from pizza to filet mignon! Make the night even sweeter with some sweet treats and delectable desserts to share with your loved ones. Click here for Food, Drinks/Dining 

Or make it easy on yourself and give your loved one a gift they can choose! Downtown Dollars are available for purchase in increments of $5, $10 and $20! They work like a gift certificate that can be used anywhere in Downtown Statesville! The recipient will enjoy their choice of locations to spend the Dollars, all while supporting small businesses and our community, keeping money local.  For a complete list of Downtown Businesses - Click Here. 

Downtown Dollars are just like cash; therefore, they cannot be replaced if lost or stolen. Click here for more information on Downtown Dollars. 
In addition to all the amazing shops, restaurants and services you can choose from, Downtown Statesville Development Corporation will also be offering Valentine's Carriage Rides,
sponsored by Edward Jones,  Bill Dixon, ChFC®, CLU®,
on Saturday, February 13 from 5:30 – 8:30 pm. Each carriage ride reservation slot will be sold online in advance starting Monday, February 8, 2021. Your reservation will secure the whole carriage for you and your true love, or your friends and family. Maximum number of people per carriage ride is 4 adults and 4 lap size children.
Click here for reservation details.