Hometown Hub
in
Stateville News
---
Molly Malone's Boutique Expands Statesville Store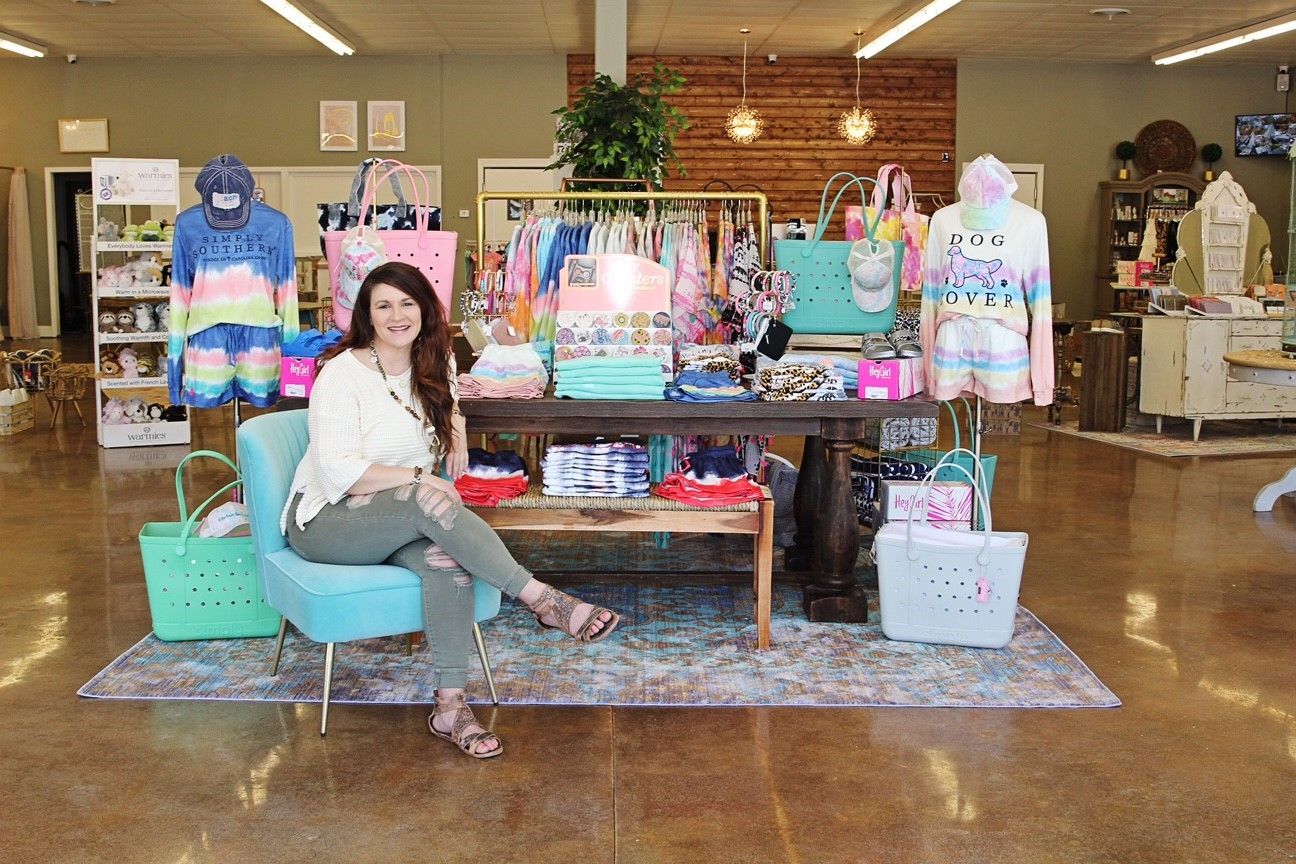 Amanda Roger's opened her first Molly Malone's Boutique on September 2, 2005 in Hickory while living in the area.  The concept quickly grew and expanded into locations in  Mooresville, Huntersville, Concord to support her wide customer base.  It wasn't until moving back home in 2014 that she opened a retail location in Downtown Statesville, NC. 
"Statesville is where I am from, it's my hometown," said Amanda Rogers. "I moved back home with my daughter Paisley 6 years ago and decided to open up my corporate store downtown. This is our hub,  where we accept all inventory deliveries and then distribute from there to the other locations."

Molly Malone's s is a family affair for Amanda. You will frequently see her family help lend a hand and daughter's Paisley and Ellorie can be seen on many of the Facebook live events or in her marketing.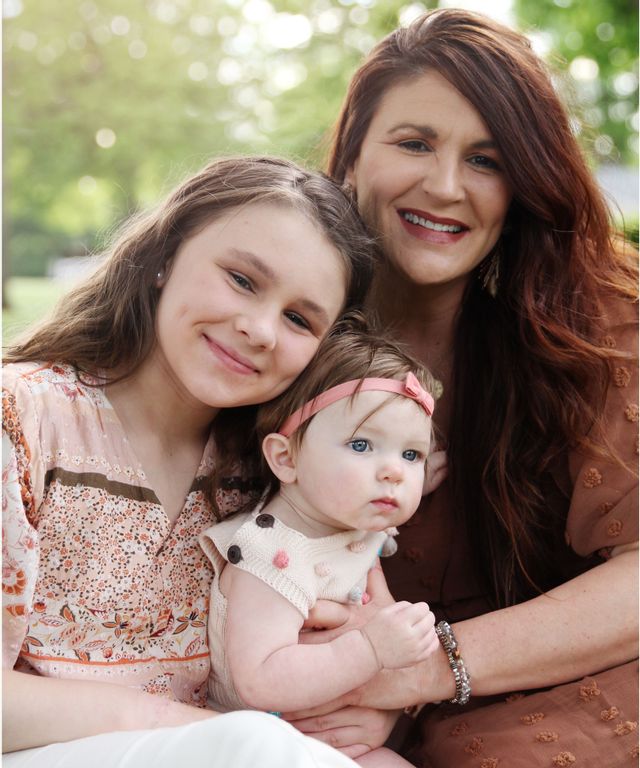 As the Statesville location quickly outgrew the space Amanda needed, she opened up a warehouse about a 1 ½ years ago off Old Mocksville Road.

In 2020, like many others,  Amanda had to get creative to learn how to connect with customers and get comfortable in front of a camera to have a successful online presence. She worked hard to keep all of her employees on the payroll throughout the pandemic. This included working to take her online sales to another level. She started utilizing Facebook live and created the new Molly Malone's Boutique App where people can buy directly from the App.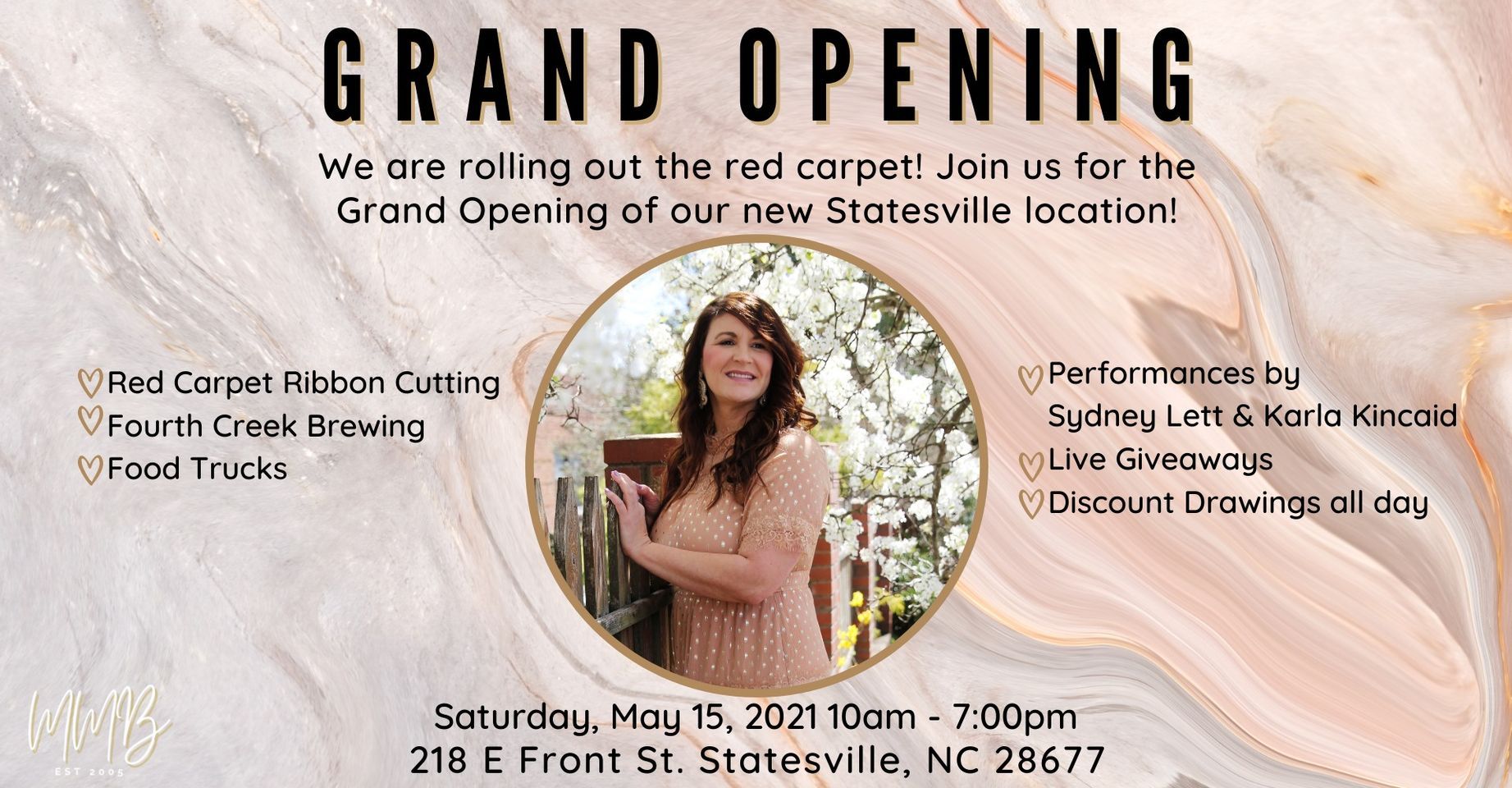 She also had been on the hunt for a new location to get everything back under one roof, merging the warehouse and the store into her - 'Hometown Hub'.  Luckily she didn't have to move far to find just the right space. The new 7,000 sq ft 'Hometown Hub' of Molly Malone's Boutique in Statesville is located at 218 East Broad Street. The new store offers spacious layout, plenty of parking and will be open Monday – Saturday from 10 am - 6 pm.

The Grand Opening event is set for this Saturday, May 15 from 10 am – 7 pm. Attendees will enjoy discounts and giveaways throughout the day in addition to amazing entertainment, Fourth Creek Brewing and Wilson's Weenie Wagon will be onsite. See the schedule of activities.

Molly Malone's Boutique - May 15 Grand Opening  
218 East Front Street
11:00 am – Rolling Out the Red Carpet and Ribbon Cutting with Downtown Statesville Development Corporation and the Greater Statesville Chamber of Commerce.

11:00 am-4:00 pm – Wilson's Weenie Wagon

12:00-1:30 pm – Musical performance by Karla Kincaid 

12:00-6:00 pm – Fourth Creek Brewing Co. onsite with $5 craft beer

3:00-5:00 pm – Musical performance by Sydney Lett

5:30-6:30 pm - Sydney Lett autograph session

Molly Malone's Boutique is always hiring and offers competitive pay. Currently they are hiring for managers and sales associates. Visit mollymalonesboutique.com or download the app - mollymalonesboutique.  For hiring please contact Amanda at 704-380-3094.