Iredell County Partnership for Young Children Partners with Downtown Statesville to Feature Statesville Story Stroll
in
Event Posts
,
Downtown Businesses
,
Statesville News
---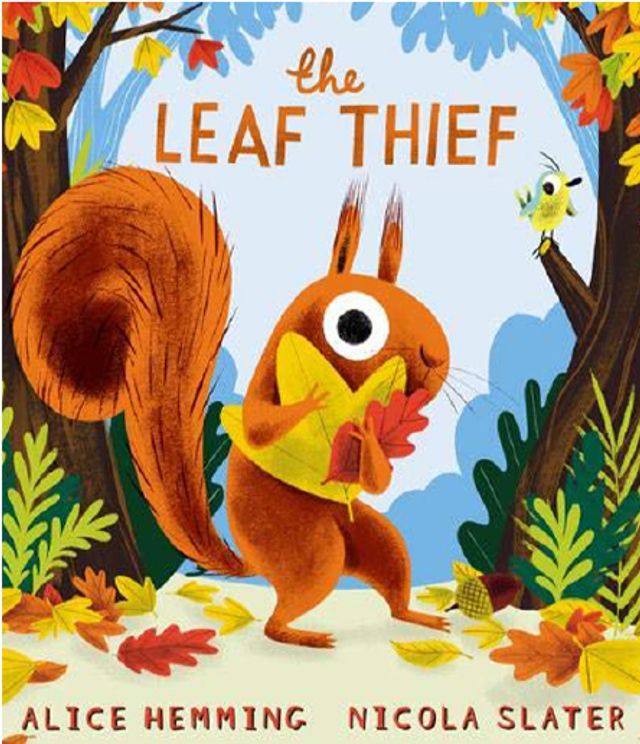 The streets of Downtown Statesville tell a story in more ways than one. This month they're telling the story of The Leaf Thief.
 As part of a collaboration between the Iredell County Partnership for Young Children and the City of Statesville, pages of a children's story book have been placed in the windows of participating Downtown Statesville business storefronts. Conceived as a way to inspire parents and families to take young children outdoors to enjoy reading stories together, Statesville Story Stroll helps build children's interest in reading while encouraging healthy outdoor activity for both children and their caregivers.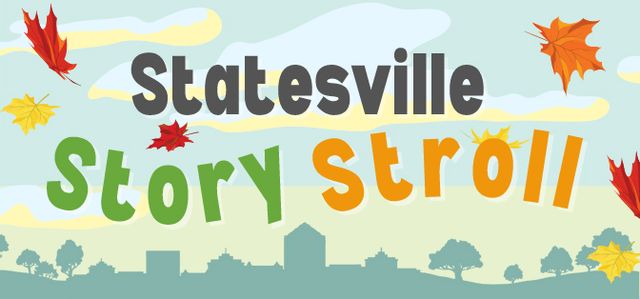 "The Statesville Story Stroll creates an opportunity for residents to spend time outdoors and enjoy quality time with their loved ones, while providing a free activity that encourages residents to shop and eat local." said Peyton Barrows, Literacy Program Coordinator.
Statesville Story Stroll's first book, The Leaf Thief, written by Alice Hemming and illustrated by Nicola Slater, will be on display October 28th – November 30th, 2021. This story is perfect for the Fall season as it teaches children about adapting to change and will take them on a quest to find the real Leaf Thief. 
The interactions that young children have with literacy materials such as books, paper, and crayons, and with the adults in their lives are the building blocks for language, reading and writing development. "We are really excited about the opportunity to bring an interactive reading experience to the community," said Sydney Taylor, Community Education & Public Awareness Coordinator. "Our hopes are that the simple joy brought by a nice outdoor walk with family, while reading a children's book, will help foster early literacy, family engagement, and community connections."
When children complete the Story Stroll, they are encouraged to complete a fall-themed scavenger hunt and head to the Iredell County Public Library to pick up their prize from the Youth Services Department.
A special thank you to the City of Statesville, Downtown Statesville Development Corporation, the Iredell County Public Library, and all participating businesses for their involvement and partnership in this project. For a complete listing and map of participating businesses, please visit: https://www.iredellsmartstart.org/statesville-story-stroll. For questions or more information about the Statesville Story Stroll, contact Peyton Barrows, Literacy Program Coordinator, at [email protected] or 704.878.9980.
The Iredell County Partnership for Young Children (ICPYC) is a 501 (c)(3), nonprofit organization, dedicated to measurably increasing learning and healthy development of children birth to age five in Iredell County. ICPYC provides services focused on raising the quality of early care and education, supporting families, advancing child health, and expanding literacy. For more information, please call (704) 878-9980 or visit http://www.iredellsmartstart.org/. ICPYC is located at 734 Salisbury Road in Statesville, N.C.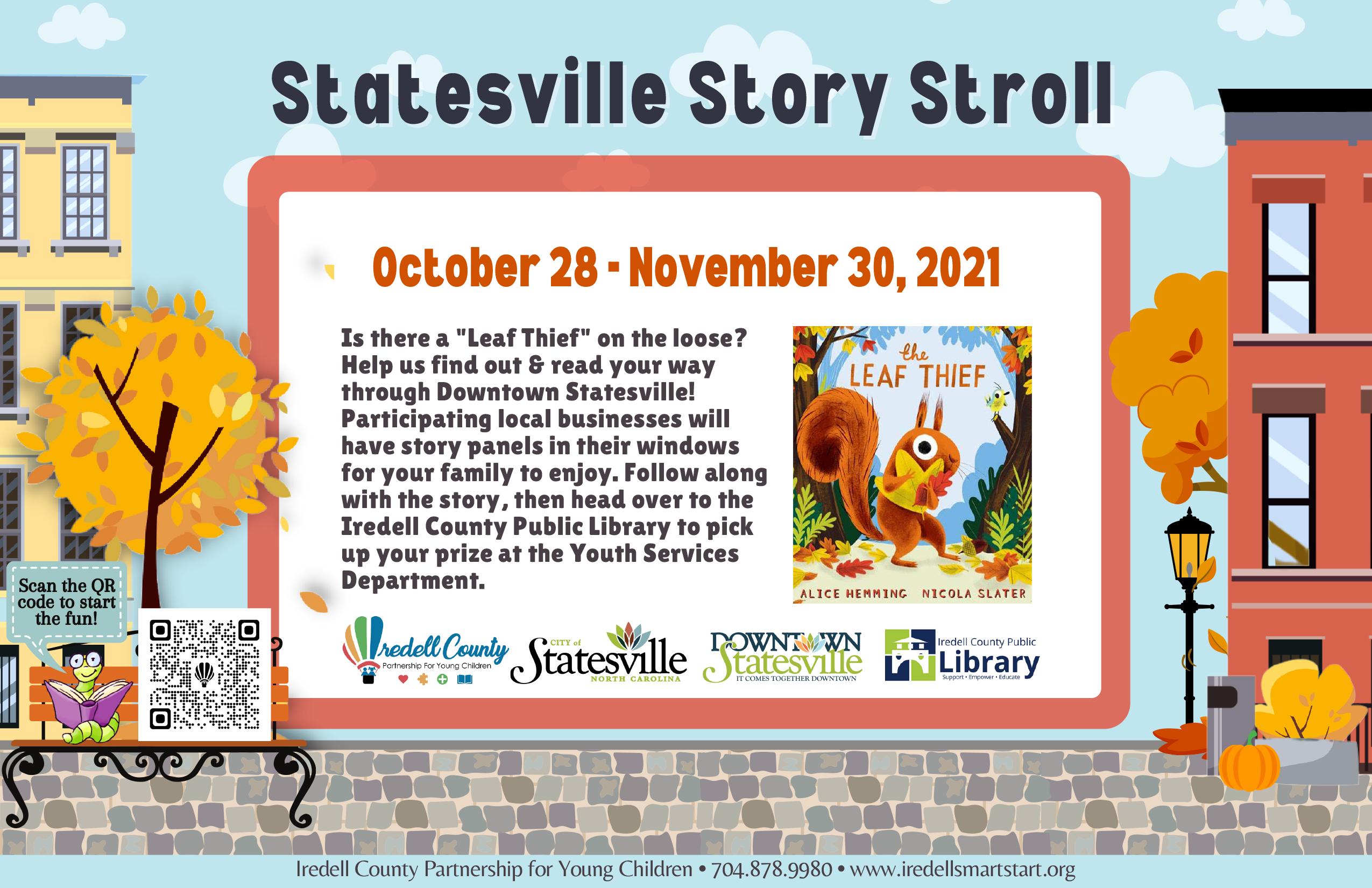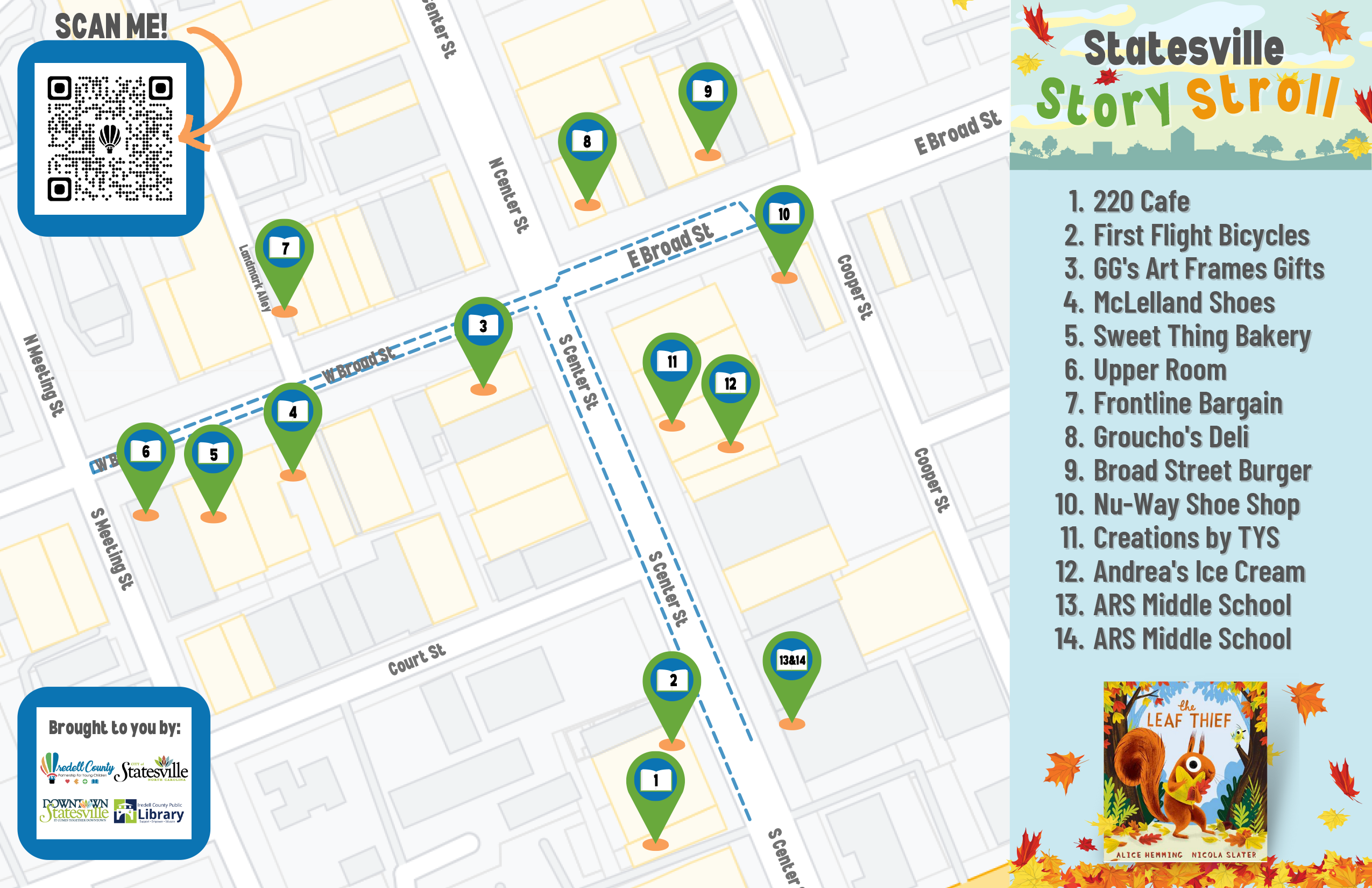 Participating Businesses: 220 Cafe, First Flight Bicycles, GG's Arts Frames Gifts, McLellands Shoes, Sweet Thing Bakery, Upper Room, Frontline Bargains, Groucho's Deli, Broad Street Burger, Nu-Way Shoe Shop, Creations by TYS, Andrea's Ice Cream and Sweet Shop, American Renaissance Middle School