Meet Erica Walker - Owner of One Eleven Salon + Style Lounge
---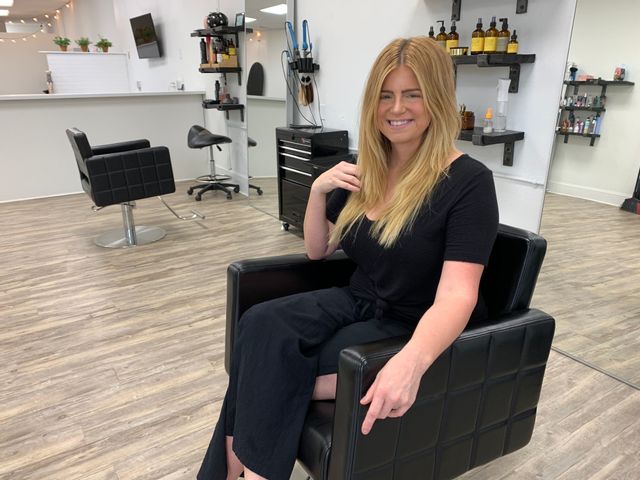 Erica Walker is the owner of One Eleven Salon + Style Lounge, located at 111 East Water Street in Downtown Statesville. The salon, formerly known as Bleached, A Salon, has reopened its doors with a new name and a renewed desire to make Downtown even more beautiful!
One Eleven will be hosting a Holiday Open House + Red Carpet Rollout on December 14, from 4-7pm. Foxy Roxy's Pizza Truck will be on site. There will be live music with Brittany Davis, Fé Wellness Massage, Carolina Daze Jewelry, Seasoned with Love baked goods, salon products + merch, mocktails, wine & coffee. 
We asked Erica a few questions to share about her new endeavor.
1. What inspired the name of your business? Or your business in general?
The name. The million dollar question :
It's the address. I guess if I have to pinpoint the appeal, the inspiration... it was the simplicity of it. I knew I didn't want to feature one particular part of the salon industry. I, myself, am always growing + evolving. I wanted to make space for that with the name change. 
 2. Can you tell me about some of the specific services/ products that your business offers?
Blonding, coloring + color correcting, cuts, styles, hair extensions + lash extensions, facials, a seasonally curated window-front boutique.
3. What inspired you to launch your business?
The pandemic. It was either buy the business or start over. Both cost money, but one would take more time. and I couldn't imagine abruptly not working with my co-workers anymore either. Especially when we were most vulnerable.

4. What should people know about your business?
Our salon is a stylist collective. we run our own pricing + hours, but help each other out where we can. We are individually our own business within a business, but all share the goal of creating an inviting + creative environment. 

5. Why did you choose the downtown area to establish your business?
I personally am a downtown girl. it's where my + my family's everyday life takes place. Whether I always live downtown or not, it's where I'll work. we get to watch the world go by while we service our clients -- people enjoying the sunshine, the school kids playing under the trees, the constant drama of sirens + cars in a hurry. It's never a dull moment. Walking, to run our quick errands. and I mean, of course the food. Some of my favorite classics are just across the street. 

6. What is the appeal of the downtown area?
A salon is it's own little community, so it makes sense we fit just right in downtown. 

7. Where can people go to learn more about your business?