The 'Ville Social District Officially Opens in Downtown Statesville
---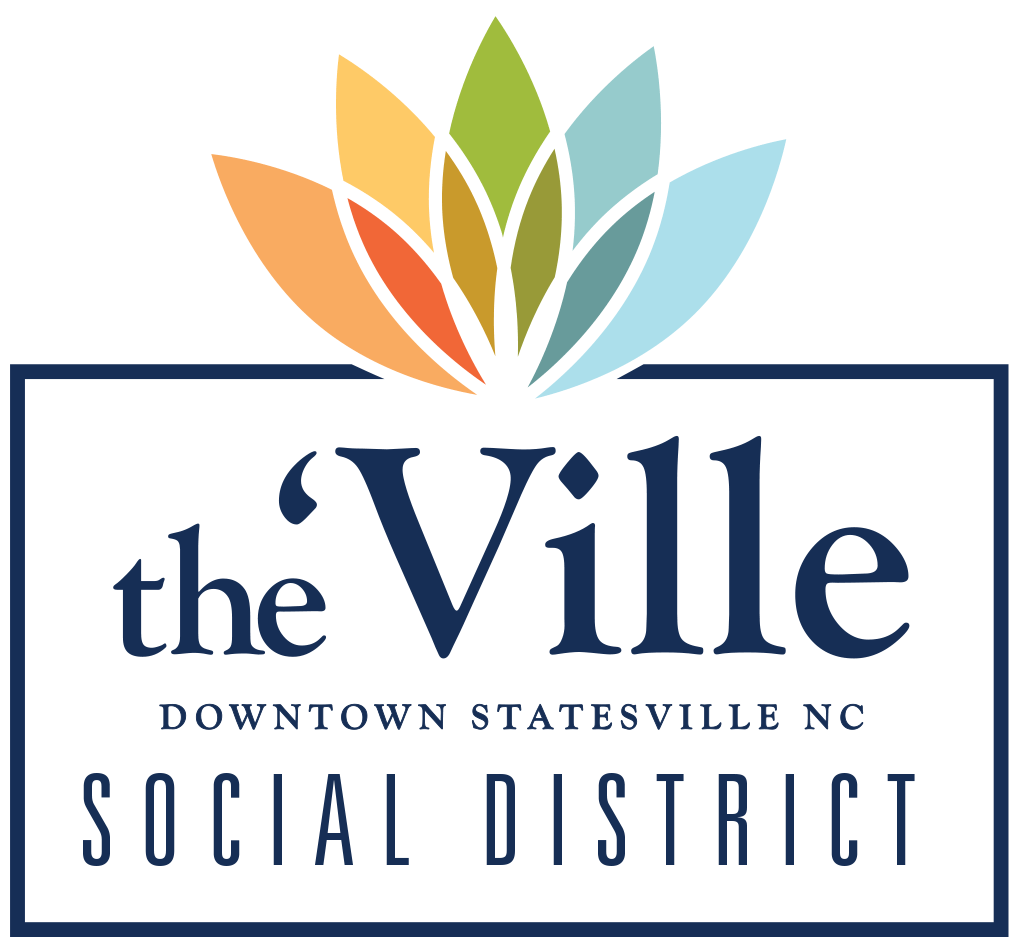 The City of Statesville's downtown social district, The 'Ville, officially opened on Friday, February 10. The Social District allows people to drink beer, wine, or cocktails as they walk through a defined area of Downtown Statesville. Social districts have been implemented in various towns and cities across state since the North Carolina General Assembly enacted legislation in 2021 allowing municipalities to designate areas where alcoholic beverages can be purchased from a licensed ABC permittee and then taken outdoors and into other participating businesses.
The 'Ville will primarily cover the area on Broad Street from Cooper Street to Kelly Street and Center Street from Front Street to Water Street.  The district boundaries are indicated by signage.  The social district will be in effect from 12pm to 10pm, daily.
Non-ABC permitted businesses (retail, services, etc.) in the social district may allow visitors to bring alcoholic beverages inside their location. Signage for those businesses both participating and those who do not wish to participate will be provided by the Downtown Statesville Development Corporation for businesses to display.
Social district visitors will need to follow several rules:
Visitors to the district can take their beverages into participating retail and service businesses within the parameters of the district.
Visitors to the district are not allowed to bring and consume their own alcoholic beverages (BYOB).
All alcoholic beverages must be purchased from establishments located within or contiguous to the district, in permitted containers with approved stickers, and consumed within the District.
Alcoholic beverages purchased at one ABC permitted establishment, cannot be taken inside of another ABC permitted establishment, but can be taken to the city-owned outdoor areas that are part of another ABC permitted establishment's permitted area so long as that establishment has chosen to participate.
All alcohol in open containers must be disposed of before exiting the District or entering a vehicle.
More information about the social district, including a map of the district boundaries is available by visiting this link:  https://www.downtownstatesville.com/social-district/