Wish You Were Hare!
in
Stateville News
---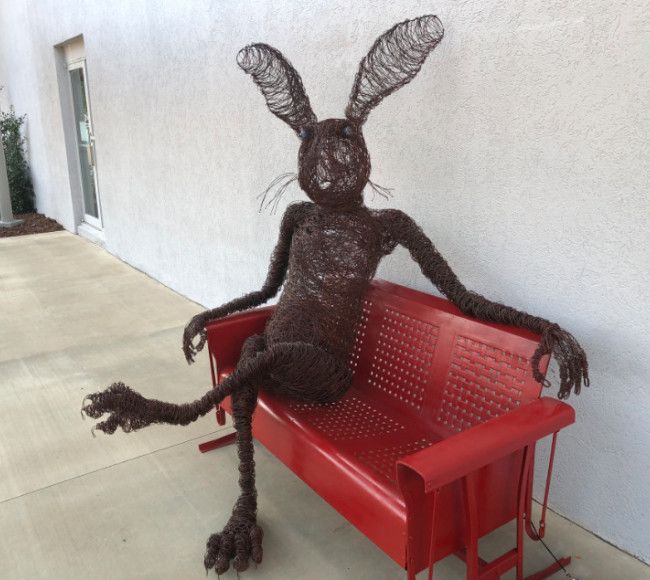 Be sure to check out the newest permanent sculpture – "
Wish You Were Hare"
- in the Statesville Sculpture Garden. 
Also featured in the garden are several new temporary pieces that are available for purchase. Located on the corner of N. Center and Water Streets, the Sculpture Garden has earned the reputation of being a showplace for high quality sculpture in this region.
"Wish You Were Hare" was created by Burnsville artist Josh Cote'. It is a large woven wire sculpture using recycled materials.
The temporary pieces include: "Blue Tower" by Adam Walls of Hope Mills, NC (price is $5,100); "November Leaves" by Bob Doster of Lancaster, SC (price is $5,000); "Goddess of Golden Light" by Theresa Arico of Chapel Hill (price is $7,500); and "Blue Cadence" by Joseph Sands of Randleman, NC (price is $7,500).
The Sculpture Garden is overseen by a sub-committee of the Community Appearance Commission (Sculpture Statesville!) which is responsible for soliciting art for the garden and assisting in the marketing of the pieces available for sale.
More information on the Garden and the pieces for sale can be obtained through the Statesville Recreation and Parks Department at 704-878-3429.