Statesville Staple Banner Drug Relocates to Downtown
in
Stateville News
,
Downtown Businesses
,
Business Updates
---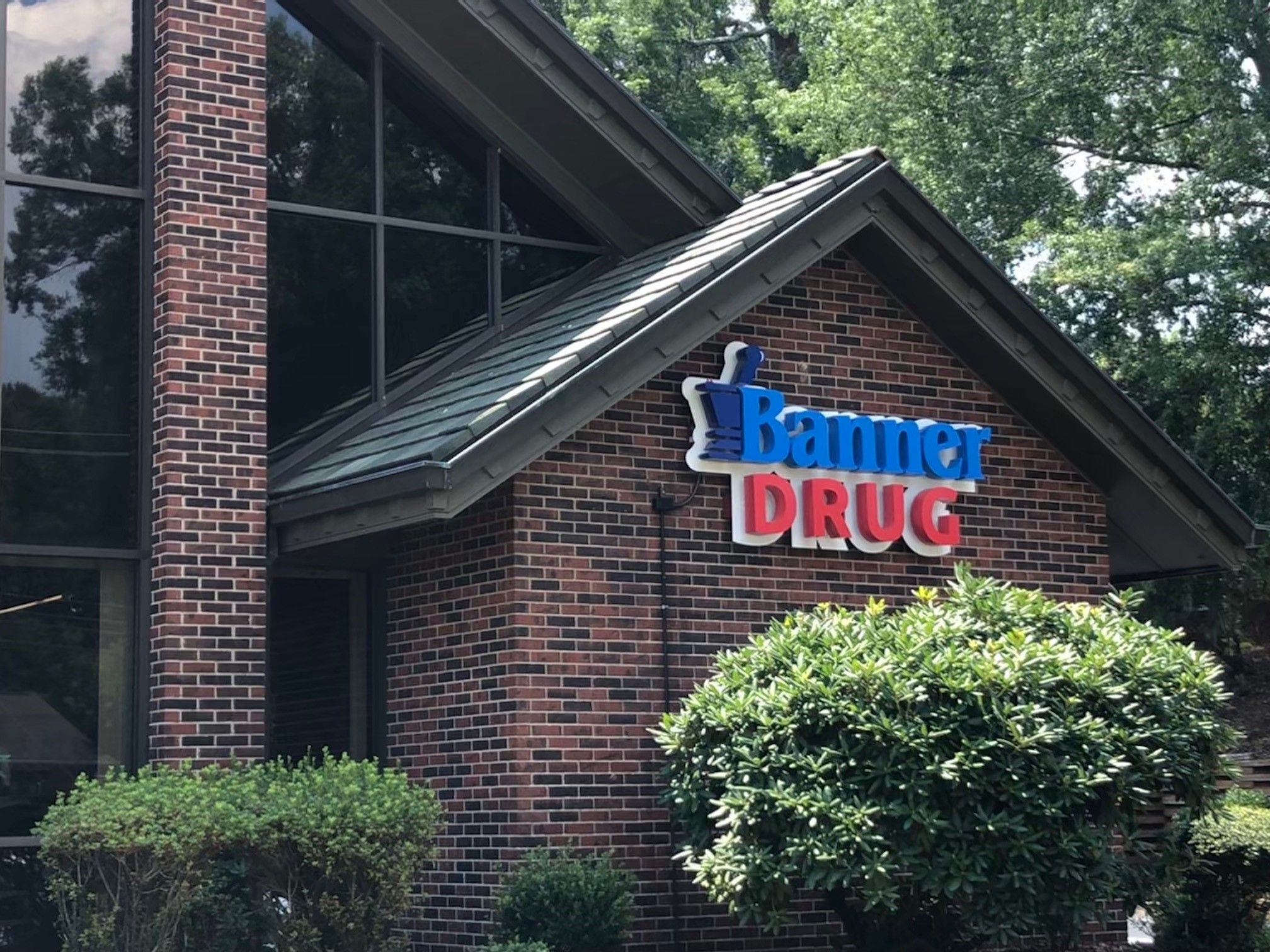 John and Melinda Childress are big fans of "living local". They were both born and raised right here in Statesville. That's why it is important to them that their brand, Banner Drug, is strong in Statesville and the surrounding communities.
The couple recently made the move from The Forest Heights Shopping Center to 307 N. Center Street because they thought it would be exciting to be downtown. "Over the last several years, our downtown has grown and changed to be a destination," said John. "We hope we can add to the appeal of the downtown community for years to come."

Banner Drug has been a staple in the Statesville region for almost 25 years. The Childress' kept the name when they acquired the business 5 years ago from Mr. Banner because they wanted to keep the strong community presence.
Banner is a full-service independent pharmacy. This means you get the full range of products and services that large chain pharmacies provide, but with better more one-on-one service and understanding to benefit the customers.
In addition to the normal items you would expect to find in a pharmacy, they offer local gift products from around the community. In-store pick-up and drive-thru service are available at all of their locations, and they offer a delivery service to customers. "The experience you get with our pharmacies is personal; you are not just another number," said John Childress.
To celebrate the grand opening of the new location of Banner Drug at 307 N. Center St., Downtown Statesville Development Corporation and the Greater Statesville Chamber of Commerce, will be hosting a Rolling out the Red Carpet and Ribbon Cutting Ceremony on Thursday, July 29 at 11:30am. Waffle Chick Food Truck will be on hand to provide lunch to guests after the ceremony. John and Melinda and the staff invite you to come and enjoy the festivities, take a look at the new space and see what Banner Drug Downtown Statesville has to offer.