Rutledge & Bigham Mortuary by Steve Hill
in
Downtown Businesses
,
Statesville News
---
Serving Downtown Statesville for Generations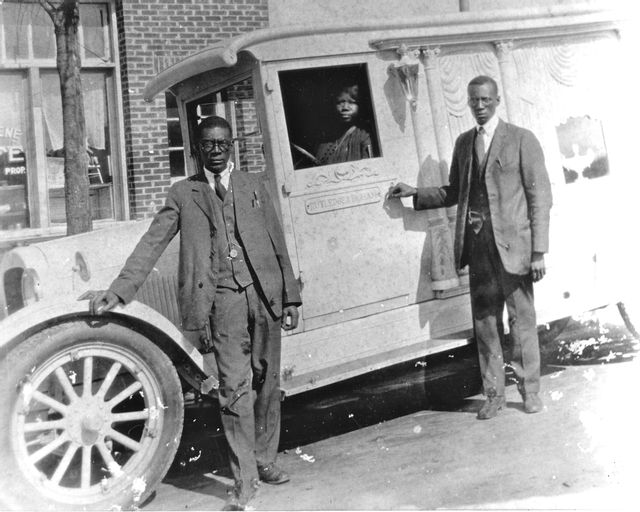 In 1921, two young men who had met in Washington, D.C. while attending Mortuary School came to Statesville with a burning desire to render service to the Statesville Community.  Because of their desire to serve their fellowman, St. Charles Rutledge, a native of Georgetown, South Carolina, and Gadson G. Bigham, Sr., a native of Marlin, Texas, founded Rutledge and Bigham Mortuary Service.  As a guide for the success of their company, Mr. Rutledge coined the phrase, "Service is our Motto - Eternal Vigilance our aim."  This was their creed.
From a meager beginning, in a small frame building at 109 Garfield Street, Rutledge and Bigham Mortuary Service opened its doors for business on June 22, 1922. In 1925, upon completion of the Eureka Building, owned by the Statesville Masonic Lodge, the company moved into one side (three large rooms) of the first floor of the facility.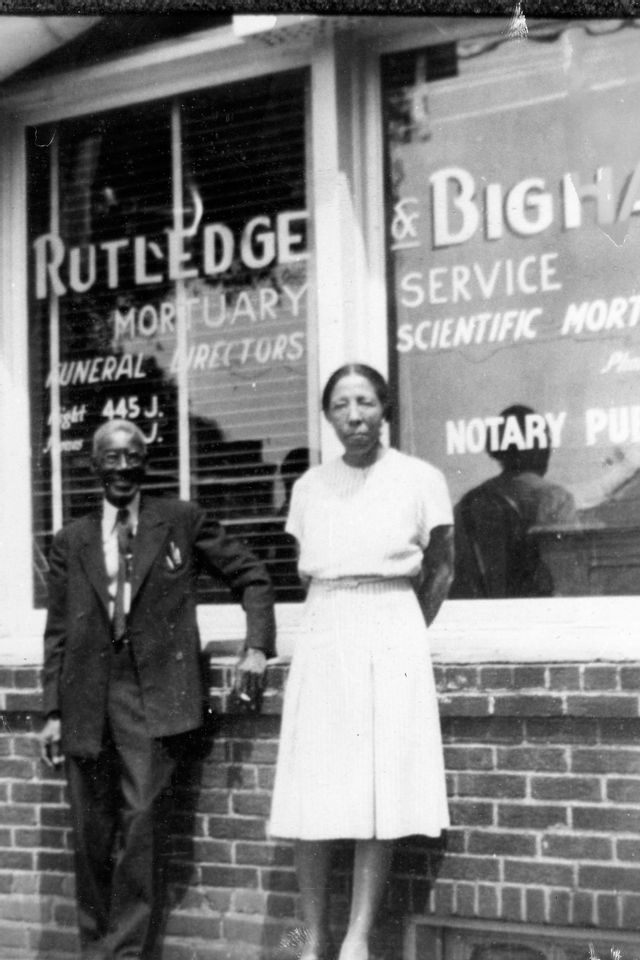 Just at the time when the partnership was experiencing a degree of progress, it suffered a loss with the death of Mr. Bigham in 1934.  With his death, Mrs. Mary B. Bigham joined Mr. Rutledge in serving the residents of Statesville.
St. Charles Rutledge suffered a disabling stroke in the mid fifties, and for some time thereafter, Mrs. Bigham, Gadson, Jr. and Mrs. Rutledge continued to maintain the business. Mr. Rutledge died January 8, 1963.
Mrs. Mary B. Bigham became sole owner of Rutledge and Bigham Mortuary in 1963.  She continued to operate the business in the same manner as when it was first established, on honesty, integrity, and respect for her fellowman.  Having operated as a partnership for many years, the business was incorporated in 1963.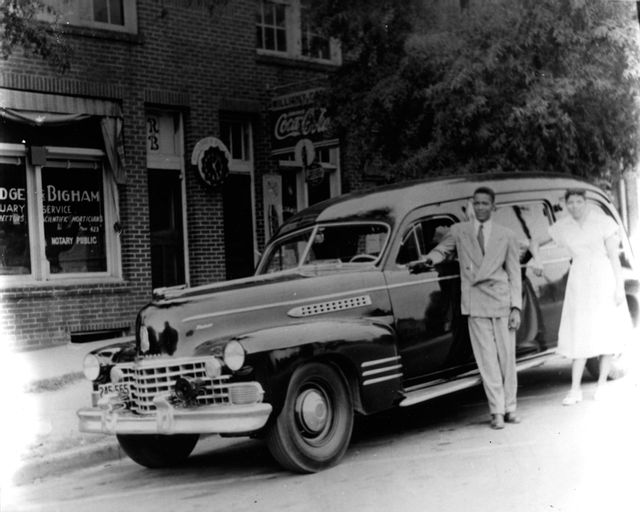 In 1964, Joseph Irvin Chambers, who had been employed by Rutledge and Bigham in the late thirties and early forties, rejoined the staff as Associate Manager.  He was faithful and dedicated to the firm until his untimely death on April 30, 1980.
Miss Margaret Ramsey, niece of Mrs. Bigham, joined the firm in 1965, as an embalmer, following her graduation from Eckles School of Mortuary Science, Philadelphia, Pa., and 1970, she left to establish her own company.
With its continued growth, the three rooms that housed the business, the two separate storage buildings and a garage, were no longer adequate.  In 1964, the Woods property, on the corner of Garfield and Center Sts. was acquired.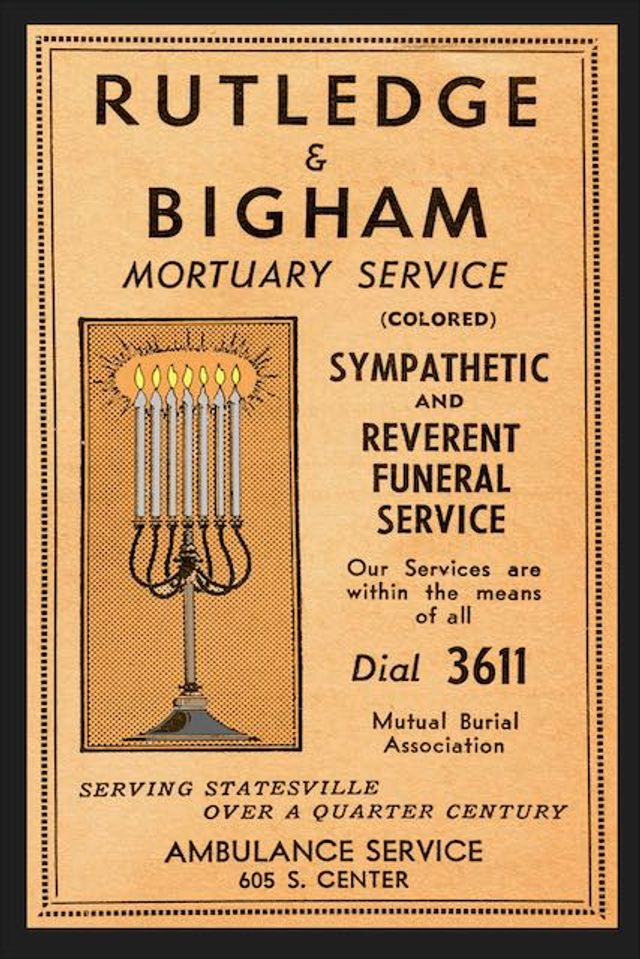 Completion of the new facility was accomplished on September 2, 1966.  This update, modern facility, long a dream of the founders and owners, gained acceptance from the citizens of Statesville.
In February 1961, Louise B. Moton, daughter of Gadson and Mary Ramsey Bigham, joined the staff as a part-time employee.  She received her funeral director's license in 1963, and in March 1972, she graduated from Pittsburgh Institute of Mortuary Science, Pittsburgh, Pa.  She received her NC license as a mortician after successfully passing the National Conference of Funeral Examining Boards.  At this time, she joined the staff as a full-time employee.
Upon the death of Mary B. Bigham, August 17, 1980, Margaret B. Booker, Charles W. Brown, and Louise B. Moton became the joint owners of Rutledge and Bigham Mortuary, Inc.