Long-time Downtown Statesville Business & Supporter Expands Operations with Purchase of Old Wachovia Building
in
Stateville News
---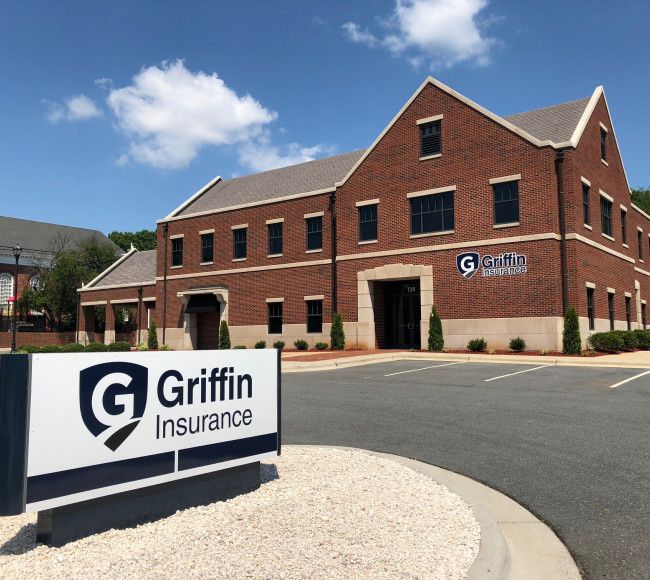 After 40 years in Downtown Statesville Griffin Insurance Agency, Inc. has consolidated their Statesville, NC operations into a newly purchased and renovated building at 139 East Broad Street (formerly the Wachovia Bank building). 
This major restructuring comes on the heels of their announcement to evolve from an exclusive relationship with Nationwide Insurance Companies into a totally independent business model representing numerous national and regional insurance companies.
In announcing the change, principle owner and President, Mike Griffin, said that "this upcoming change will allow us greater flexibility in providing our clients with proper insurance protection at a competitive price. The agency has always strived to give our clients service that goes beyond their expectations and we feel this expansion of our services will allow us to continue that tradition. Nationwide has been and will continue to be a major player in our agency, but we will also add such carriers as Travelers, Liberty Mutual, Allstate, CHUBB, State Auto, Donegal, Westfield and Progressive to name just a few. These companies bring a variety of expertise in helping us protect our clients in the best way possible."
While the agency will occupy most of the downstairs area, plans are currently in the works to lease a third of the downstairs area to a local bank. The upstairs of the building is available for rent, with space that includes 4 large executive offices, a reception area and an oversized conference room, with plenty of storage.
When asked "Why Downtown?" Mike quickly responded, "This is home. I grew up in Statesville. I have watched the revitalization of downtown the past several years and have been really impressed with what has happened."
Downtown Statesville Development Corp. (DSDC) will be 'Rolling Out the Red Carpet' for Mike and his team as they celebrate their Grand Opening on Thursday, July 25 at 9 am. Join DSDC and the Greater Statesville Chamber of Commerce for a ribbon cutting to celebrate and welcome the Griffin Insurance team into their new space.
"We would like to extend our sincere gratitude to Mike and the Griffin Insurance Agency, Inc. team," said Marin Tomlin, Executive Director DSDC. "He has been a longstanding downtown business and we appreciate his investment back into our community."
About Griffin Insurance Agency, Inc.:
Griffin Insurance Agency, Inc. is one of the largest Property and Casualty Insurers in the Piedmont area of North Carolina. With office locations in Mooresville, Denver, Lincolnton, Yadkinville, Wilkesboro, West Jefferson and Downtown Statesville, Griffin Insurance provides insurance protection and peace of mind to over 20,000 households and businesses. Long known as a provider of home, auto and business insurance, the agencies also offer a financial division dedicated to family and business life insurance and estate planning needs, along with a full array of Long-Term Care products.
Founder Mike Griffin began his insurance career in Statesville in 1978. Since that time, the agency has grown to become one of the ten largest Nationwide agencies in the country. He has been a member of the "Top 12 agents" All-Star team 13 times, been awarded the Presidents Conference designation 28 times and in 2011 was inducted into the Nationwide Sales Hall of Fame. 
In the 91-year history of Nationwide, only 48 agents have been awarded this distinction.
About Downtown Statesville Development Corporation (DSDC):
Downtown Statesville Development Corporation is a 501(c)3 nonprofit organization charged with administering the Main Street program for Statesville, NC and whose mission is to provide leadership dedicated to the historic preservation and enhancement of Downtown Statesville and promote downtown as the primary center for economic growth opportunities, social experiences and cultural arts in Statesville. The Downtown Statesville Historic District is home to 19 restaurants, 2 coffee shops, 2 breweries, over 25 specialty shops to include 6 boutiques and 4 outdoor sporting goods destinations, an amazing unique gift shop where you can find something for everyone AND an escape room! Visit www.downtownstatesville.com for details.